Global Learn Day on the Air
Global Learn Day on the Air (GLDOTA) is organized to include Amateur Radio operators worldwide in the recognition of the importance of learning through radio contacts.
Individuals, clubs and schools are encouraged to join other amateur operators world wide to exchange contacts with each other and include children in this learning activity. Our goal is to shrink the world one contact at a time until we all come to know we all one people on but one planet. 
GLDOTA will start at 0001 UTC on Friday, October 5 through 2359 UTC Monday, October 8, 2018. This is a worldwide event designed to engage children across the globe in a learning activity that allows them to experience science, technology, engineering and mathematics. Amateur Radio clubs are encouraged to reach out and extend this opportunity to local schools, science museums, public libraries and all other educational enterprises. Total contacts will count towards awards and recognitions. Names of all participants and their self reported scores will be published following Global Learn Day 2018 (#GLD2018).
If you wish to participate please submit your call-sign and a brief statement describing your plans to participate. Substantial plans to participate will be published and shared with others interested in GLDOTA.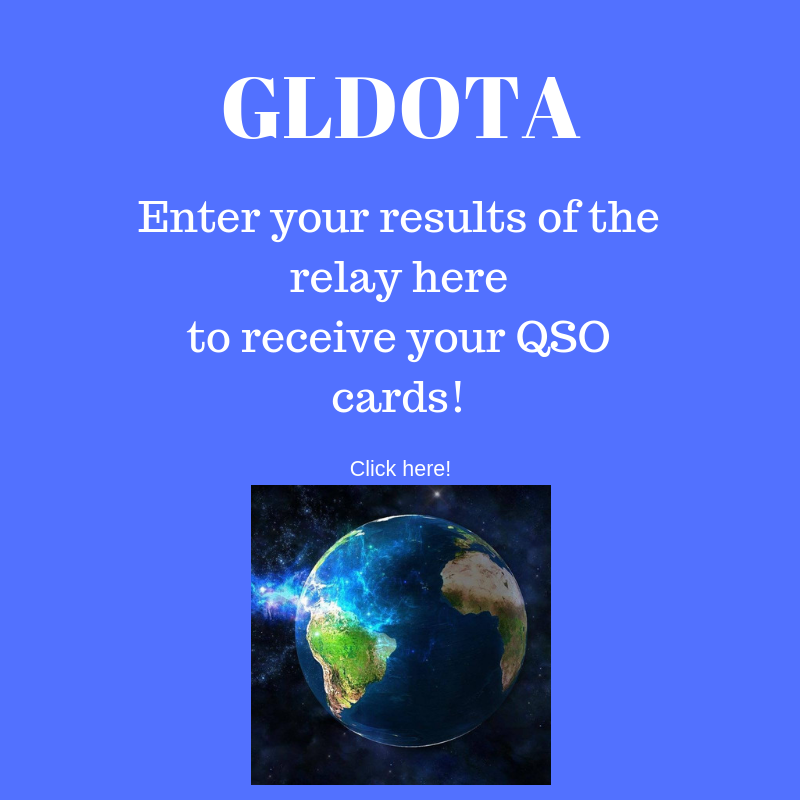 To view our Special Event Station information please click
here
and search under "Call Sign" for N4OLT.