We are only one week away from Global Learn Day 2018!!! Are you excited? We are!! It seems amazing that a whole year has passed since GLD 2017, but we have also been hard at work to make this the best Global Learn Day, ever.
Global Learn Day is a celebration not only of the history of learning, but of those who continue to make learning a priority by promoting lifelong learning and access to education. It is a program built for everyone and made possible by ordinary people with extraordinary love for education.
Join The Global Learn Day Adventure
Are you ready for a whirlwind journey around the world? Here are some ways that you can join in on the celebration and get the most out of Global Learn Day.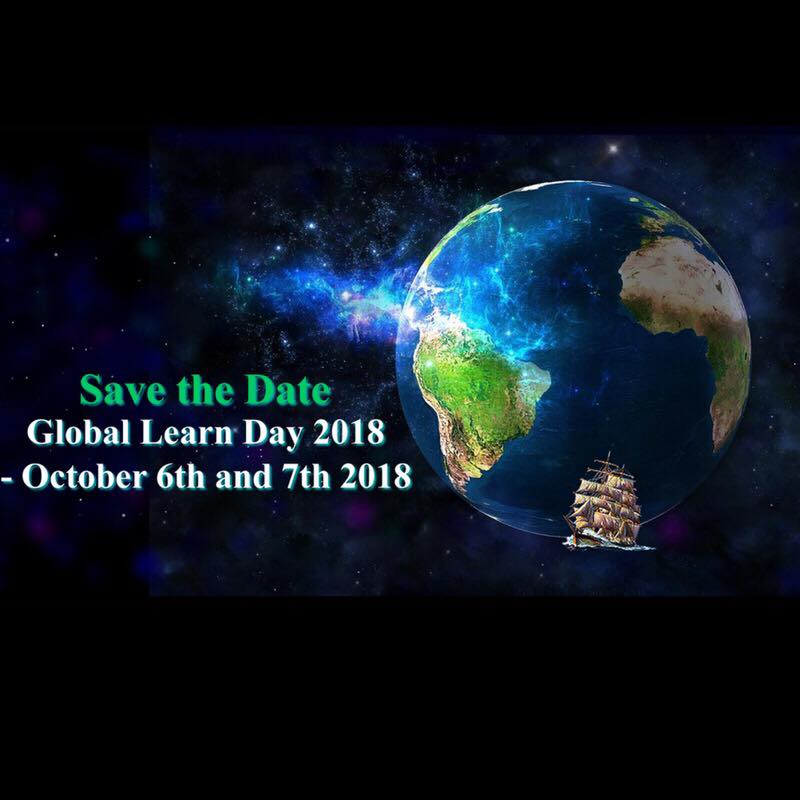 Tune In: Global Learn Day shares relevant and inspiring videos every hour of our 24 hour event. These "ports of call" are broadcast on our Facebook and Twitter accounts. Please follow us so you can receive notification and not miss a single minute!
Sharing is Caring: Share your favorite talks and videos on your social media accounts so that others can enjoy.
Let's Party!: Host a Global Learn Day celebration at your home, school, or community center.
 Learn Something New: Use Global Learn Day as a chance to begin your lifelong learning habit. Learn something new next weekend and celebrate the beauty of education with us.
Teach Others: Education depends on others passing on their own knowledge. Help us keep it going by teaching others next weekend.
Support One of Our Charity Presenters: This year we have several non-profits sharing about their programs on Global Learn Day. Each of these promote access to education by opening channels previously closed to those most in need. Please consider donating your time, talent, or money to further their missions.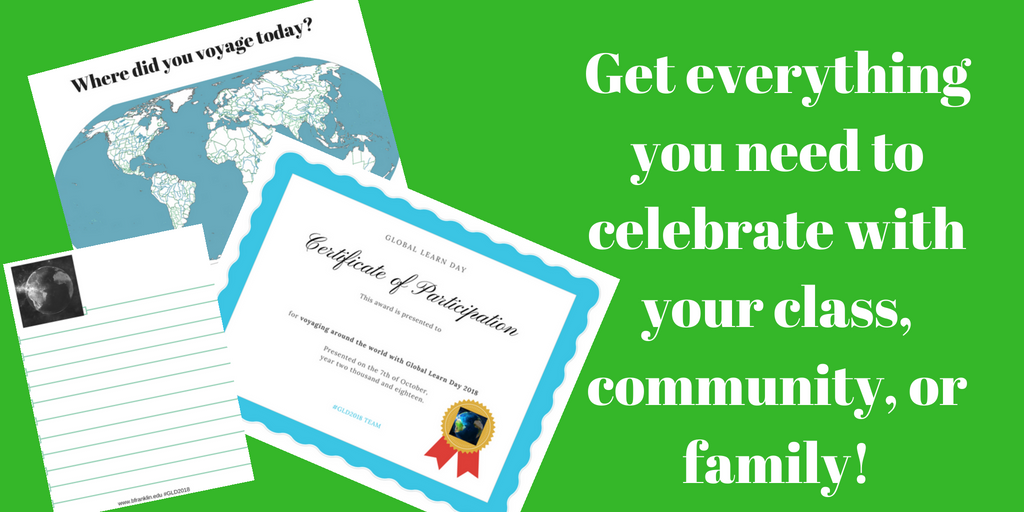 Just Show Up!
Getting involved is as easy as showing up. Global Learn Day will be broadcast on various social media outlets for a 24 hour period. There will be something to experience in every hour from various points of interest around the globe.
Even though Global Learn Day only circumnavigates the globe once a year, our social media outlets are great opportunities to meet and learn from supporters of education around the world every day. It's like 364 mini Global Learn Days for our fans.
How will you be celebrating this year? Let us know, below. We hope to see you at one of our stops along the way!
Please follow and like us: