Welcome to September!! Global Learn Day 2018 sets sail in just one month and 3 days!! We are so looking forward to this year's
exciting journey
. Over the next few weeks, we will be finishing up our presenter introductions and share ways for you to get involved in this voyage of discovery. Here is one of lovely presenters,
Peace Full Soul
.
We all seek to have a good life, to reach our full potential. Global Learn Day supports universal access to education for just this reason. However, an even bigger, universal desire is for peace. Peace in our homes, peace in our hearts, and peace in our world.
The caring and compassionate women at
Peace Full Soul
are on a mission to help each of their clients find that inner peace that is transformational. These highly skilled and well educated counselors provide the tools needed to overcome stress and anxiety, recover from traumatic life experiences, become self empowered, and more.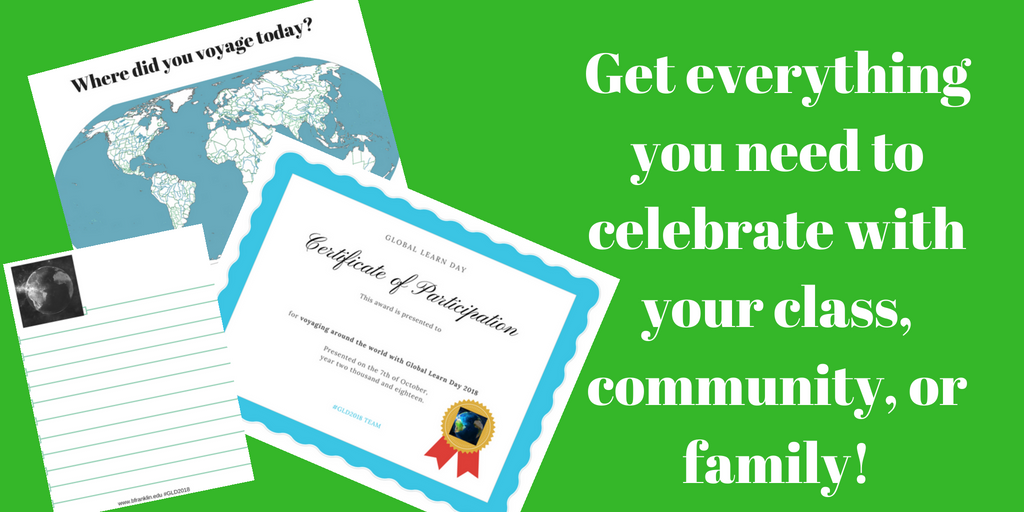 Each team member possesses a unique specialty that together cover the breath and depth of every need. From recovering from divorce to scaling your online business, the services of Peace Full Soul is making an immense impact in many lives.
Life is not an easy journey for everyone. People are different with different capabilities, some people are able to come out of catastrophes very quickly, but same level of difficulty may affect others badly.
I help those people know their strengths clearly, so that decisions are made by them for their own better life rather than dictated by others.
We look forward to Peace Full Soul presentation, "Ladder to Leadership: SEL" and are thankful to have a presenter from Pakistan on our roster. This will truly enrich our GLD2018 experience! Life is a never ending process of learning. Sometimes that means
learning your math facts
, other times it means learning how to cope with life's circumstances. All learning is precious and very needed for personal development.

Here are a few services we are providing by Peace Full Soul's team of coaches.

Social learning

Emotional wellness

Managing monster of anger

Staying happy with well set boundaries

Parenting in joint family

Parenting toddlers

Parenting difficult teens

Forgiving n foregoing past

Trauma healing

Coming out to life after separation/divorce

Say no to Depression
Our theme for Global Learn Day 2018 is "Uniting the World through Education." what greater way to unite than by learning to find peace!
How could you help unite the world? Everyone has a special gift! Join
our voyage
and share yours with the world.
Please follow and like us: