Secret codes have existed since the dawn of time. Children creating new ones is nothing new, however with the push to advance STEM education, coding has taken on an entirely different meaning.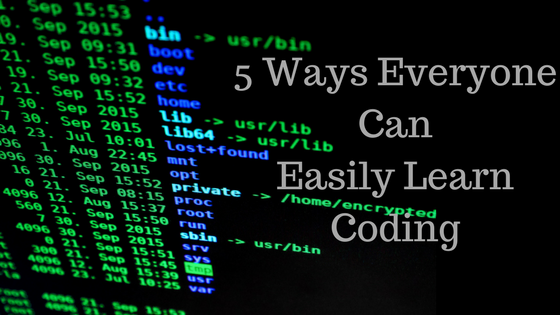 The need to code has become a major platform in education. Coding is seen as the gateway to the future, and in many ways it is. Coding teaches problems solving and helps students understand technology that hasn't even been invented yet.
As with every latest and greatest trend, funding is an issue. With coding not only being a preferred class, but a requirement in many districts, educators are wondering where they will find the capital to fund this mission.
The great Digital Divide is no secret. If school are required to teach coding, will it only grow larger. How can students in underserved and underfunded districts compete in the global economy of the future?
Thankfully, coding does not require a computer!
Wait…what??
That's right, coding can be taught with simple, low budget items most teachers probably already have. So, no need for a Chromebook in every hand. Global Learn Day is here to help!
Here are FIVE ways to learn coding for cheap without any additional technology needed. (Sure those robots are amazing, but this is for the rest of us!)
A Coding Course for Kids That's Unplugged
Computer Science Unplugged is a website dedicated to teaching the technology skills of the future with the help of an ordinary printer and copy machine. These printable teach important concepts like binary language and networking to kids.
Coding is a language, so think of this as the grammar. No one becomes fluent without real world application, but being able to read the target language is the first step in becoming a proficient speaker.
iGame Mom DIY Computer Camp is designed by a tech savvy mom who knows how to have fun. Tech camps, coding camps, and robotic camps are all the rage for summer enrichment, they are also extremely expensive.
Through printables, fun games, and easy to implement, hands-on lessons, iGame Mom gives every child the ability to have a high tech camp experience, right that his or her kitchen table.
The resources on iGame Mom are for ages 3 and up, so every aspiring coder in the family can participate.
Beading Binary Name Bracelet is a fun project that kids will love and grown ups can learn from. Have you ever made a beaded bracelet that followed a pattern? Then you are half way to understanding binary beading.
Using beads
to represent 0,1, and spaces, children can create a beaded bracelet out of any combination of beads that spells his name. After learning the pattern for letters, children can then create new codes for everyday words. Just like learning any other language!
In fact, Morse code and braille are binary languages just like C++, Java, and other computer languages. All involve a set pattern that communicates a message from the creator to the recipient. Learning either of these will help children to understand coding.
Lego Maze Challenge builds on the popularity of LEGO bricks
in STEM education and childhood play. Using ordinary blocks that can be found in most homes and schools, children progress through levels of challenge and dive deeper into the world of coding.
Learning how to give and follow directions precisely is an important part of writing code. Every step must be spelled out, computers can't fill in the blanks left by programmers. It takes the code writer's imagination to create the wonder the computer performs. The Lego Maze is a project created by Research Parent and includes a free printable. One bucket of LEGO

bricks, endless adventures!
ThinkFun Robot Turtles Coding Board Game
is one game in a growing collection of good, old fashioned board games that teach hi tech concepts. Designed for players as young as 4, it is fun for the whole family.
Through playing cards and a catchy plot to win, the whole family can develop the cognitive abilities necessary to code. It even teaches the concept of debugging–meaning someday, your child may be able to just fix that computing error that is driving you mad!
Are you ready to close that screen and start teaching your children or students how to code? Oh, you are worried they won't be able to keep up with the rest of the world, well, Finland is way ahead of you! They teach computer science computer-free!
How will you learn the code?
This post contains affiliate links. Any purchase made through the links benefits the Global Learn Day project. Thank you for your support!
Please follow and like us: