Are you all ready for that summer adventure? Katie, one of our amazing presenters, is here today with tips on how to eat better while out and about enjoying your summer vacation!
+++++++++++++++++++++++++++++++++++++++++++++++++++++++++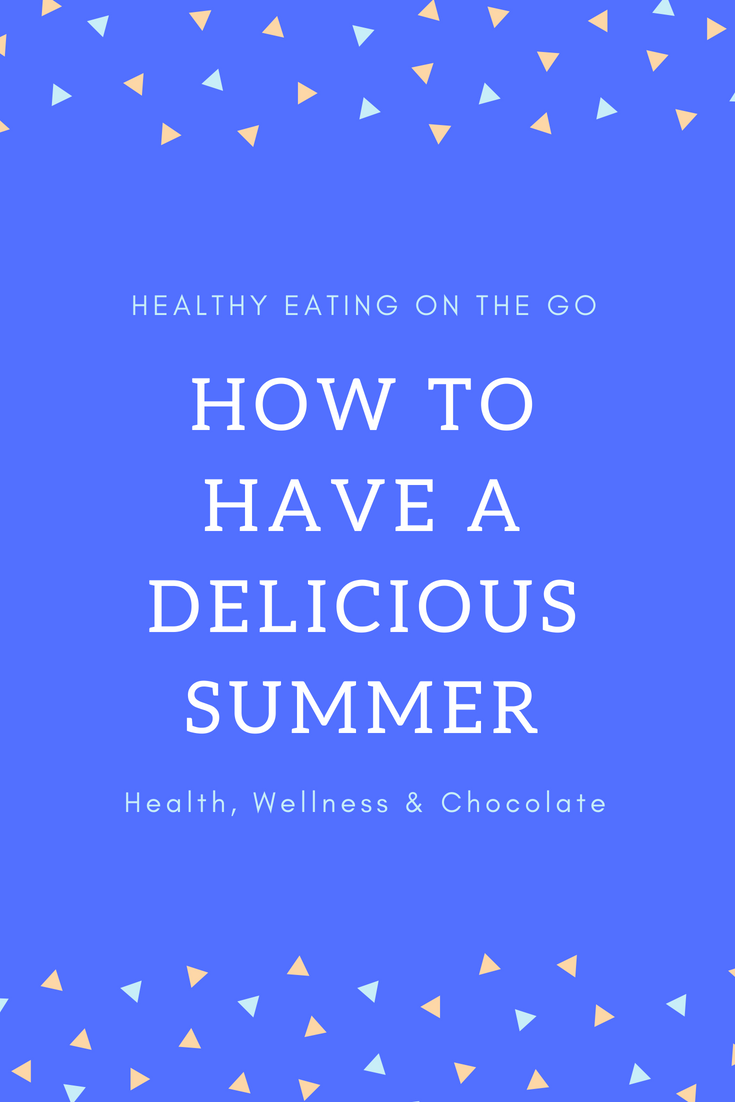 Summer is here! Finally! Now that our schedules are more relaxed, many of us take time to travel or visit with friends. This often translates into opportunities to eat and eat and eat! Eating and breaking bread and exploring the cuisine of a new region or culture is a wonderful part of living. It is possible to partake in the local cuisine and continue to support your personal health and wellness goals while eating away from home.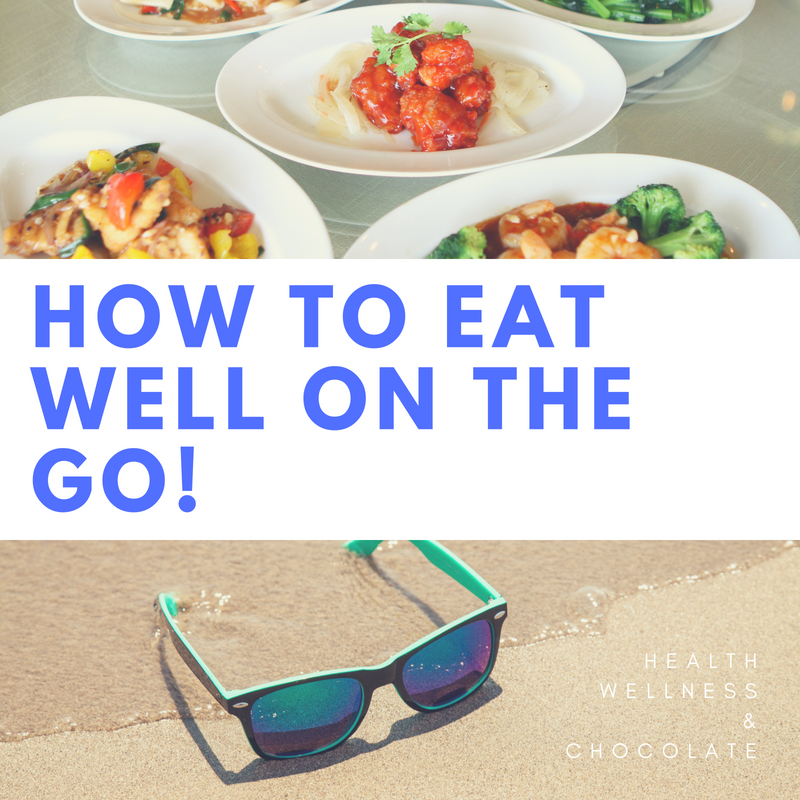 Here are five tips to help you eat well away from home:
While traveling, consider your overall well being. Choose food that supports your health goals. Pay attention to how you feel after you eat. Were you energized and nourished or do you feel uncomfortable and sluggish? Make a mental note and learn from that for next time.
There are so many fresh, local, whole foods. If you travel to a different region, sample the local fresh flavors. Visit a local farmers market that will highlight the local cuisine. Fresh, whole foods taste amazing. Whatever you decide to eat, remember to focus on your food. Really taste and savor it. Remind yourself that you don't need to eat past the point of fullness just because it is a special occasion.
Before you leave home, research the food scene at your vacation spot. Take time to find the highest quality restaurants within your price range. Visit the restaurant's website and check out the menu. Then consider your health and wellness goals, your likes and dislikes, and then decide what to eat before you go.
While traveling, expect delays, traffic jams etc… You might not be able to eat when you get hungry, which could lead to overeating when you finally do eat. Instead, stave off hunger by packing high quality snack foods so that you don't get too hungry and sabotage your health and wellness efforts.
If you are at a BBQ or picnic and do not have much control over the food choices, ask yourself "what looks good?" "what would I like to try?". Take time to be selective, don't just pile food on your plate. Choose a couple of foods that look amazing (you can always go back for more). Then taste, savor and chew the food and really enjoy it. Remember to check in with yourself and decide when you are comfortably full and then stop eating.
If you are attuned to your hunger, fullness and satisfaction, it won't matter what you choose to eat. That's because you would stop eating when you are comfortably satisfied. You do not need to feel out of control around food. It is possible to have freedom and taste the amazing bounty that summer has to offer.
If that sounds impossible to you, subscribe to Health Wellness and Chocolate. I offer the first two videos in the Health and Wellness Blueprint Online Course for free. You can begin today to make peace with food and set health and wellness goals.
Do you want to jump right in? I would love to give you more tools to help you set health and wellness goals. Consider joining the Health Wellness and Chocolate membership community where you have access to the entire Health and Wellness Blue Print as well as the E-book "Stop Dieting and Have Peace With Food". 
Safe Travels! Enjoy your Summer!
Katie is a Certified Health and Wellness Coach, Certified Health Education Specialist, wife and homeschooling Mother of 7 on her own Health and Wellness Journey.
Please follow and like us: