Celebrating Valentine's Day Today
February has rolled around again, and Valentine's Day is near. Many of us use this time to create or buy something special for those who are important to us. Cards, candy, and flowers especially! The United States hasn't always celebrated Valentine's Day and there has been some debate as to the origins of this modern-day holiday.
Many scholars attribute the name Valentine's Day to a Roman priest named Valentine. Roman Emperor Claudius II felt that married men made bad soldiers and forbade those in his army to marry. Valentine felt this was an unjust ruling, so he married couples in secret. When Emperor Claudius II found out, he had the priest thrown in jail and killed. The legend continues that while in jail, before he was killed, Valentine fell in love with the daughter of one of the jailers, and prior to his death he sent her a love note saying, "from your Valentine."
There are various other holidays that were celebrated long ago during the month of February that have been associated with Valentine's Day including a pagan Roman holiday called Lupercalia. At the end of the 5th century, the Catholic Church banned Lupercalia and named February 14th St. Valentine's Day, however love sentiments were not exchanged as a part of that date for some time. Great Britain was probably the first country to celebrate our modern Valentine's Day, exchanging cards and letters in the early 1700's. Today Valentine's Day celebrated in the US, Canada, Mexico, the United Kingdom, France and Australia.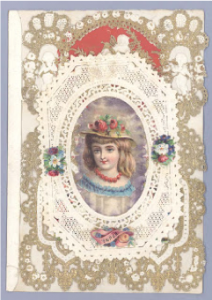 Our current practice of exchanging cards and gifts in the US can probably be traced to a woman named Esther A. Howland and a man from Great Britain named Richard Cadbury. Howland began selling the first mass produced Valentine's Day cards in America. She used real lace, ribbons and colorful pictures called 'scrap' in her cards and placed messages of love inside. She is known as the 'Mother of the Valentine.' Cadbury came up with the idea of selling bite-sized chocolates packaged in heart shaped boxes. Candy and cards remain the biggest Valentine's Day gifts to this day.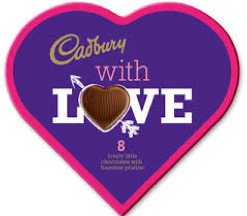 Our other favorite Valentine candy, the candy hearts, were made in the early 1900's. Made by a company called Necco in Massachusetts, candy hearts have evolved from fairly large heart shaped candies with longer sayings like, "Married in White, you have chosen right" to the small candies we are familiar with today. With less space, the sayings had to become shorter as well to things like "Miss You" or "Love U."

However you celebrate Valentine's Day, we can all agree that a day devoted to expressing our love for one another can only be a good thing. Later this week we will be sharing some of our favorite Valentine's crafts for you to try with your family or to make that special card for your loved one.
Make sure that you are subscribed or following us on Facebook or Twitter!
Would you like to guest post for #GLD2019? We'd love to talk with you! Fill out the Join the Voyage form and a Crew Member will contact you.
Please follow and like us: