National Parks in the South East
The United States has been preserving National Parks, Historical Monuments and Battlefields for over one hundred years. In 2015, it was estimated that over 100 million people visited National Parks in the US (statista.com). These parks are often a huge bang for the buck while traveling and wanting to understand the history or natural wonders of an area. On our road trip, we have already been to five locations and at each spot, the kids participated in the Junior Ranger Program and earned a badge (i.e. free souvenir).
Exploring these locations was been an exciting part of our trip. If you have a child entering fourth grade, if you are a senior citizen, handicapped or a disabled veteran you may qualify to gain free or reduced rates at these National Landmarks. So grab a water bottle (because it gets hot), some sturdy shoes and your sense of adventure and get ready to learn!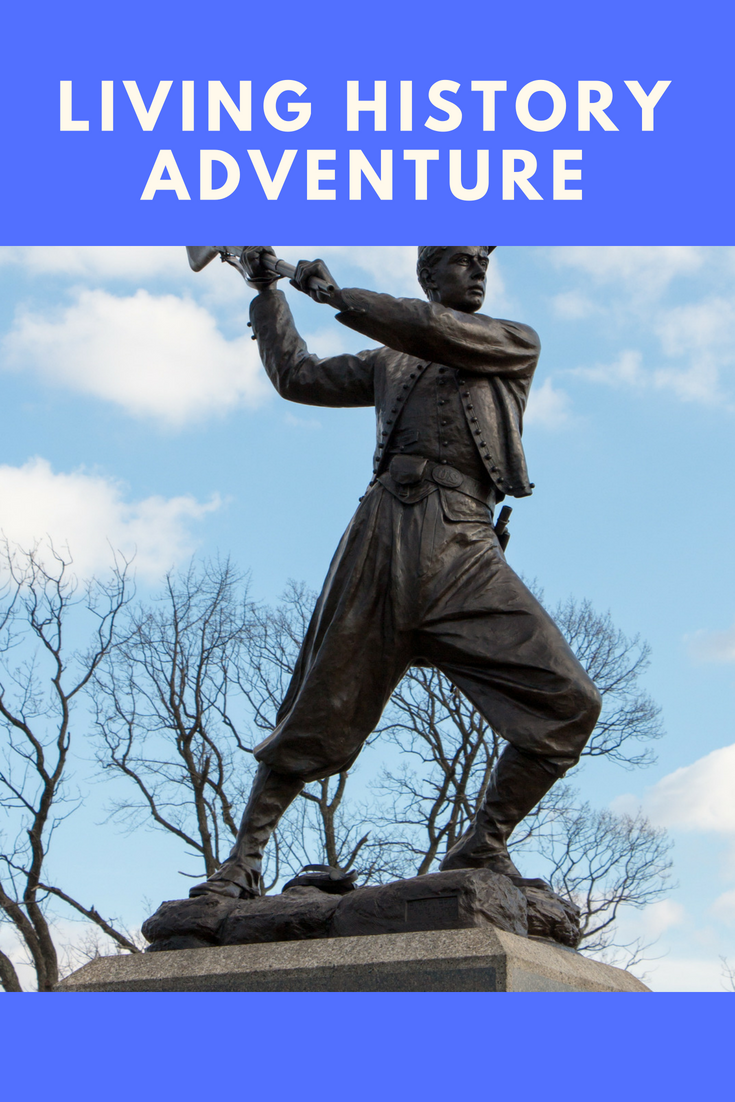 Most of my life I have wanted to go to New Orleans and so it was fitting that our first big adventure of this trip was a morning trip into the French Quarter. It was busy, hot and the parking was not cheap ($18 for two hours!). So, we wanted to do as much as possible. We started at the New Orleans Jazz Historic park, which isn't far from Cafe DuMonde' and the St. Louis Cathedral. They have free music programs throughout the day and as you enter the square where the offices are located local Jazz Musicians are playing. You get all of the feel good, deep south #NOLA vibes. Their Junior Ranger Program wasn't very intensive and within an hour we had grabbed beignets and headed through Jefferson Square to St. Louis Cathedral. We definitely got the experience of New Orleans packed into that two hour day trip and the kids had earned their badge!
What was interesting was that we were also able to see and learn a lot as we headed in and out of New Orleans. We had prepared by reading an "I Survived" book about Hurricane Katrina. This book took my kids through a first person narrative of the events surrounding Hurricane Katrina. This made Lake Pontchartrain very real to them. They were amazed that so many of the old buildings had survived in the French Quarter, but they could see others that were not nearly as lucky from the highway as we left town.
This monument charges a pretty hefty fee for adults 15 and older. However, the amount of historical information you get and the experience makes it the perfect place for a family to explore. Everybody gets in for the price of Mom and Dad (and paid parking, which was reasonable). This monument is well kept and often has living history exhibits to really engage children. The Junior Ranger program they offer is phenomenal as well. It isn't air conditioned, but being built out of limestone it isn't miserably hot even in the June heat. We were able to see replicas of soldiers from different eras but what was really interesting was the life size canvases of different historical figures who passed through the Castillo. It was incredible and so informative!
St. Augustine is rich in history and we easily could have stayed for several days and explored. As it was just a day trip, the Castillo was our main focus. However, we walked up and down the streets in Old St. Augustine and explored the Basilica. The Basilica's docents were very well informed and taught our kids about how the rock for the walls was quarried.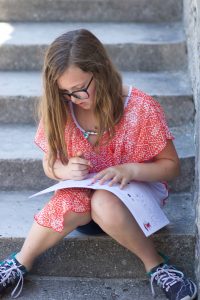 Our summer adventure has been amazing… Next up, we will share a bit about Charleston and the adventures we found there.
Meanwhile, have you joined Global Learn Day? The big adventure happens this October so be sure to join the voyage!
Please follow and like us: