Learning is essential to survival and growth. It is a lifelong process that should never end. Want to be a successful lifelong learner? Check out these five essential habits!
Education champion, Charlotte Mason, taught that a good education was built on good habits.  This method works for anything you are trying to accomplish. If you want to succeed, begin by working on your habits.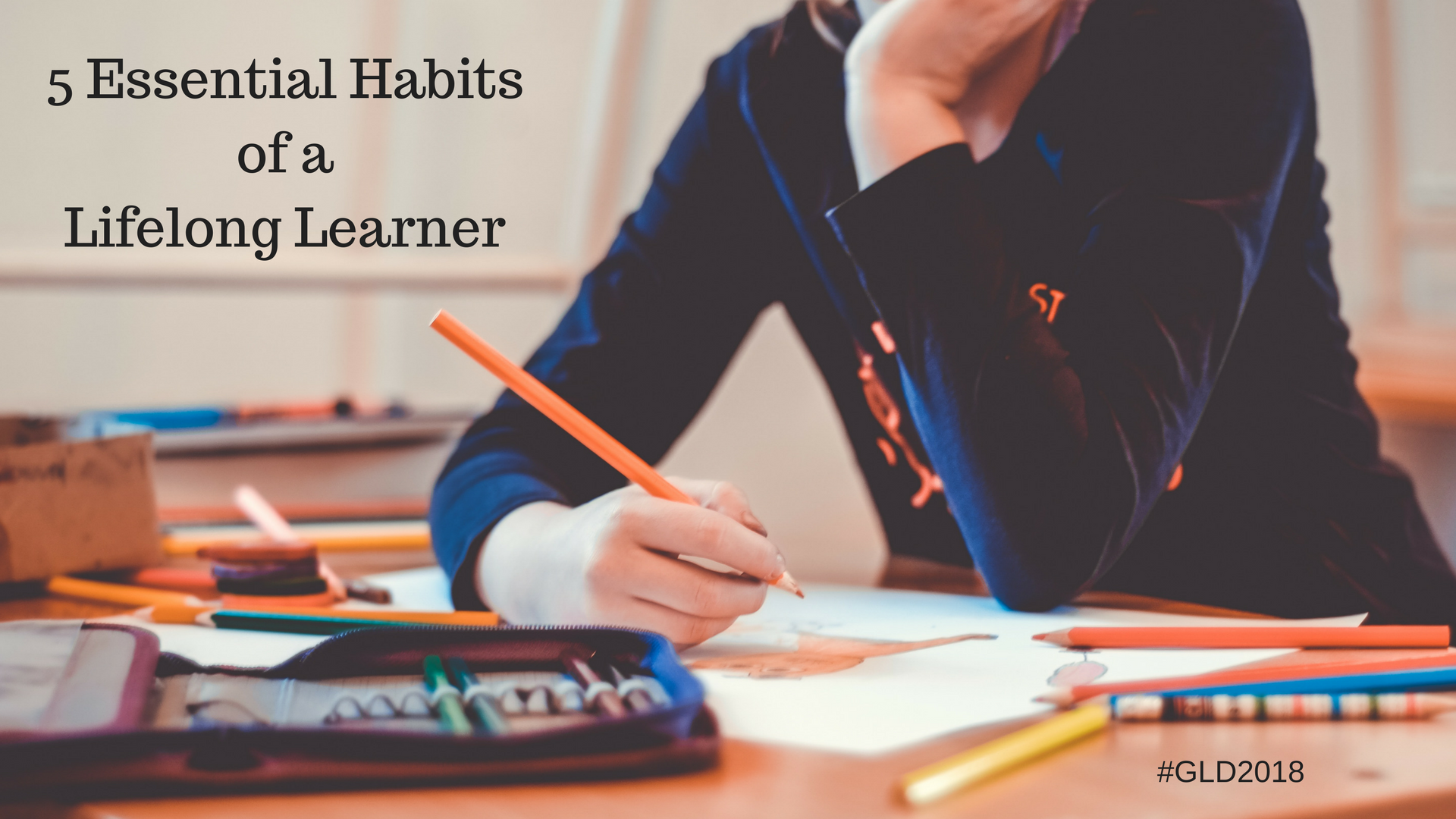 Essential Habits for Learning
Set a Goal
Every journey begins with a single step, but before that step there is the goal. Imagine embarking on a voyage of a lifetime but not knowing where you were going. How would you plan your transportation? What would you pack?  Education is an adventure, start out with a goal in mind!
Make the goal personal. What do YOU want to learn?  There are plenty of topics that needs to be learned or should be studied. However, if you want to stick with it, having a goal centered on what you want to learn will motivate you day after day.
Make a Schedule
Life is busy. It seems to get busier everyday. Without a schedule your independent study will not happen. Just as a goal is essential, setting aside time each day or each week for personal learning is absolutely important.
Pick a time that is dedicated to learning. If you are in between topics, use this time to read and explore.  Think of skills you admire. No matter what, invest your set time in yourself by learning something new, no matter how small. Making time to learn will pay dividends in your educational journey.
Keep Records
Be it a journal, checklist, or notebook recording your learning activities and accomplishments prompts you to learn more.  Keeping records also allows you to see how close you are to meeting a goal, as well as, how many goals you have reached.
Record keeping should not be overwhelming. Do what works for you and what is easy to complete. Some people like to journal, for others a daily journal is torture.  Don't let note taking get in the way of learning.
Find Like Minded Community
No man is an island.  To keep yourself motivated to learn, find those  who share your passion for education.  In the digital age, there are so many avenues to build community.
Facebook groups, Twitter chats, etc provide a virtual conversation on common topics.  Global Learn Day is a community of its own.  Participating in our social media outlets and our yearly celebration gives every learner a chance to belong.
Teach Someone Else
Teaching is the ultimate synthesis of education.  The old saying, "Those who can do and those who can't teach." could not be further from the truth. While is it possible to teach skills that you cannot physically accomplish, being able to teach anything demonstrates a mastery of the subject.
If you need motivation to learn something new, promise to teach a class to someone else.  Teaching also lends itself to wanting to know more. Students' questions and reflections can lead to new journeys of learning.
Teaching does not have to involve being in a classroom, though. Hold a skill day at your home or local library. Write a blog or e-book.  Create an online course for platforms like Udemy, Teachable, or OLT! Inspire others through your passion to never stop learning.
Have any habits to add?  What are you learning about today?
Please follow and like us: