Did that title get your attention?  Are you longing to be a globetrotter but don't have the time or money? Never fear, #GLD2018 is here!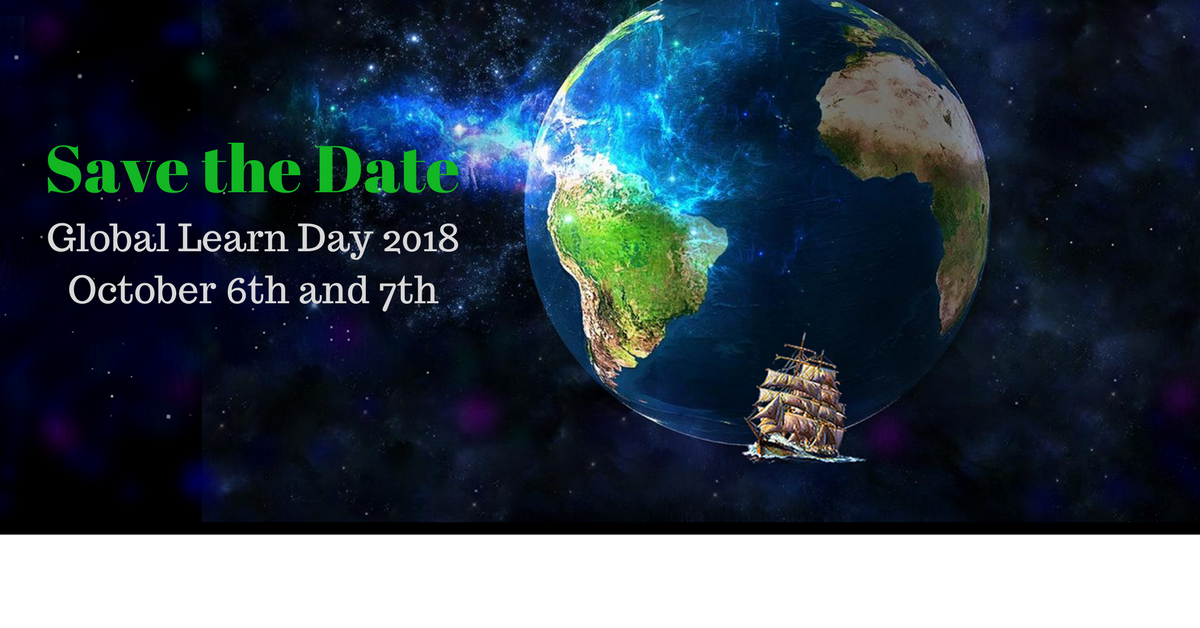 The Global Learn Day team has been hard at work planning our next voyage for months. Now that 2018 is here, preparations are really heating up.
Our Virtual Voyage
Visit new lands, meet interesting people, learn new facts to amaze your friends.  This voyage has it all, except the cost and work of packing.  If you are wondering how this all works, let me give you a breakdown.
Global Learn Day is an annual event held the first weekend in October. Begun in 1997, Global learn Day is poised to circumnavigate the globe for the twenty-first time this fall. (Spring for our friends in the southern hemisphere.)
Last year, Global Learn Day broke new ground by featuring video presentation on all our social media outlets. The topics ranged from seeing how one school in New York is helping to spread hope through supporting Mary's Meals to a talk on how one woman saved her school from the Taliban.  In between we learned about the history of learning and the futuristic approach of virtual field trips.
Here is an infographic that shows out impact and reach: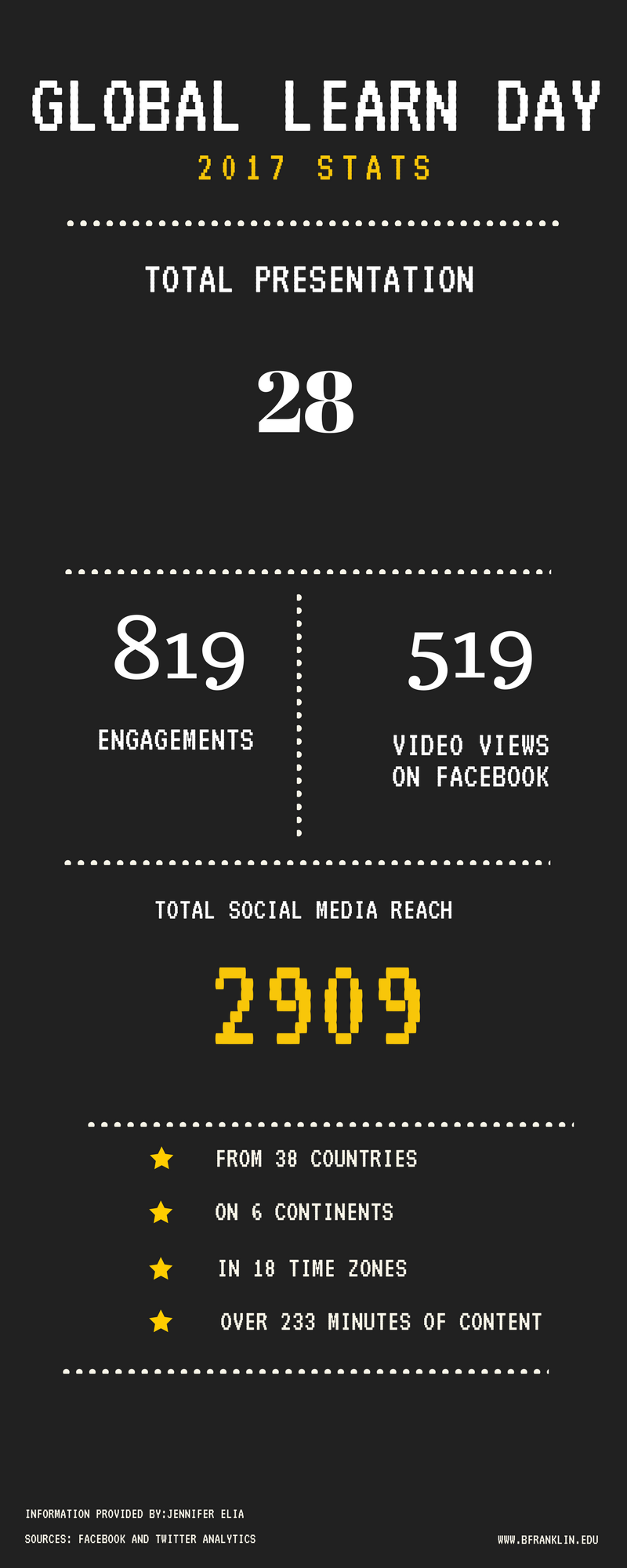 Six continents!! We are very proud of that. Our little social media venture worked, we were able to reach people AROUND the world!
This year we hope to not only reach more people (Maybe someone in Antarctica will join in!) but we are aiming to have video presentation from more countries than ever before.
We already have a number of presentations lined up from rural Pennsylvania, USA to a New Zealand university. We have topics from teaching a second language through drama to living a healthier life by learning what your body needs most.
This is poised to be our greatest adventure yet! However, we can't do it without you! We are on a hunt for special people to staff our trusty schooner as it sets sail from New Zealand on October 6th and follows the sun around the globe.
The type of person we need is you! Everyone has something to teach and lots to learn. What do you have to offer–probably more than you think!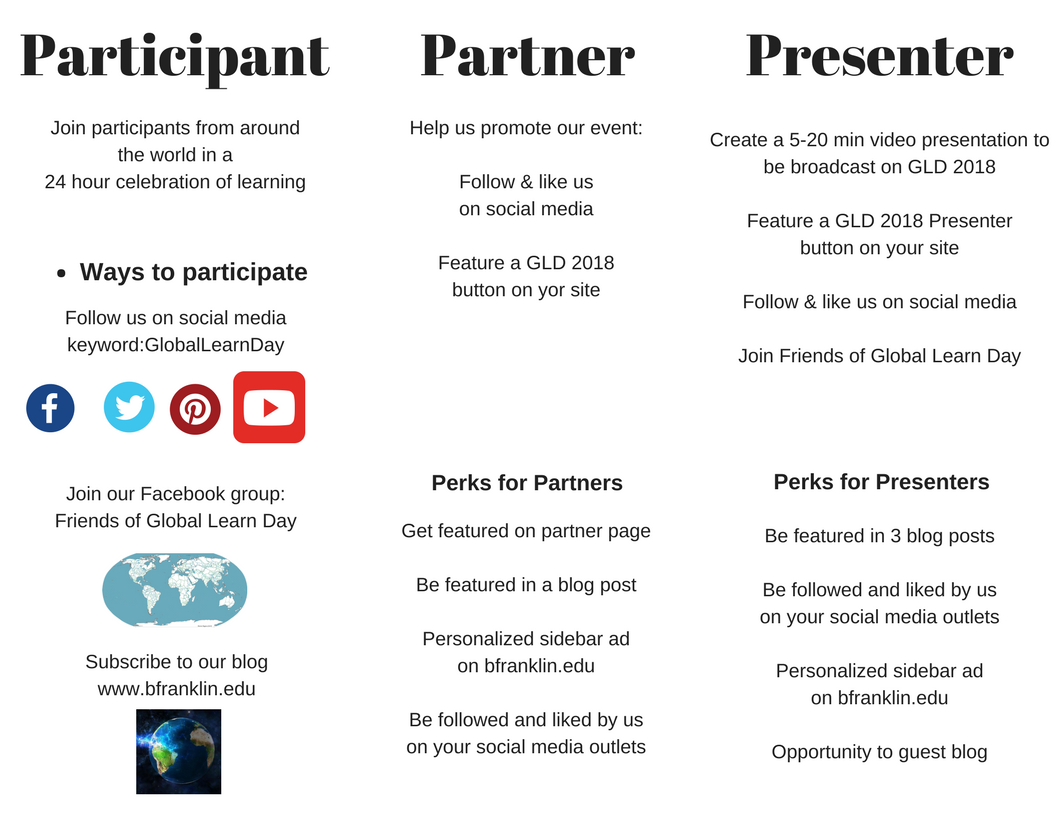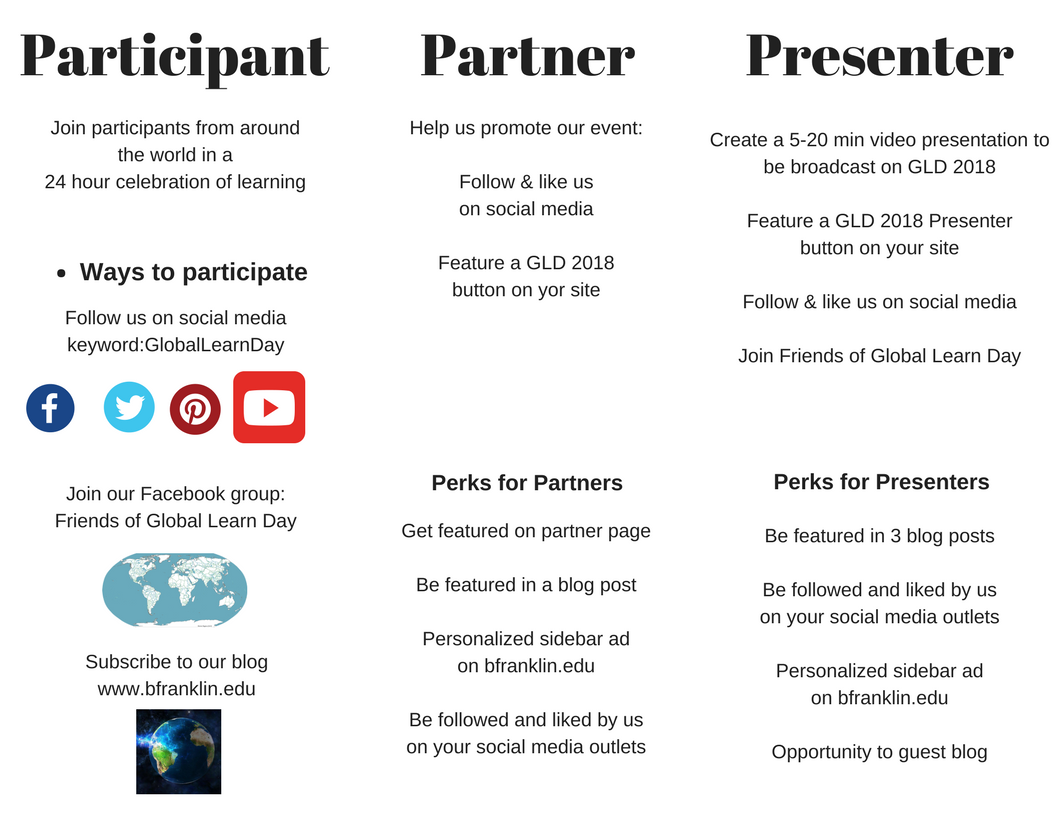 We want you to be our friend and join our growing global community, Uniting the World through Education!
Will you join us?
Please follow us on:
and join the discussion in our Friends of Global Learn Day Facebook group!
Not on social media? Not a problem! Please sign up to participate in our voyage and receive regular updates along with some special, free goodies to help you celebrate Global Learn Day 2018!
Ready to come sail away with us?  Great, welcome aboard!
Please follow and like us: