Global Learn Day is less than 8 months away! Our team is hard at work planning the best Global Learn Day ever. We have lists of everything we want it to have and how we can get this event to be all we dream it can be. There is one crucial part that we can't do though, that part is getting you involved!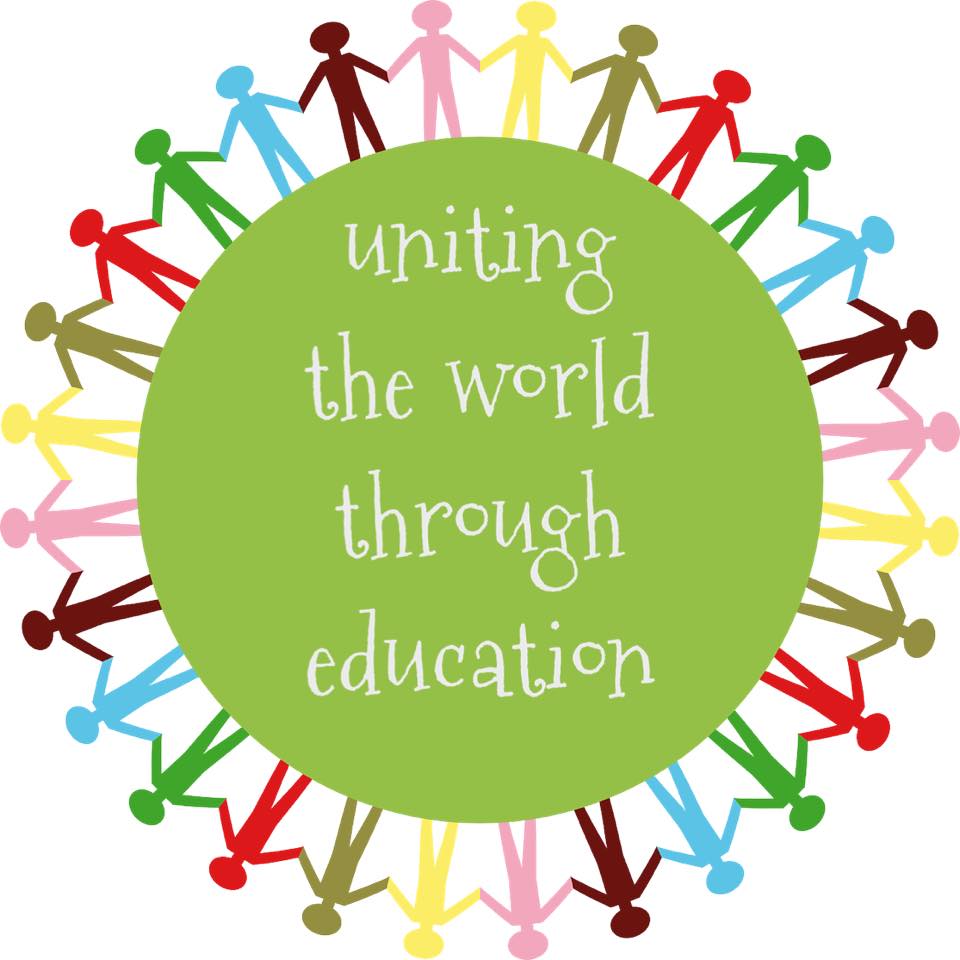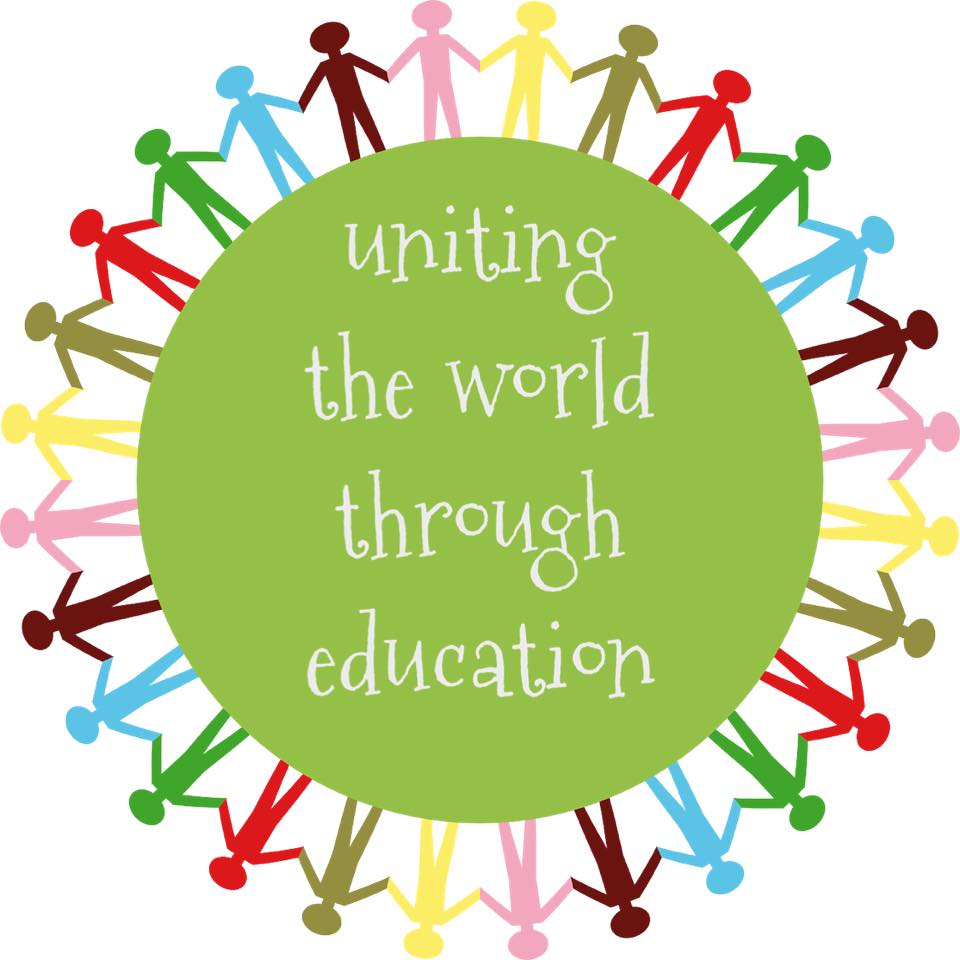 If you have been following this blog for any length of time you have learned much about why Global Learn Day is important. You probably understand how Global Learn Day works, when it is, and why we are so passionate about education.
This may leave you wondering, "What does Global Learn Day have to do with me? How can I be a part of this worldwide event?"
I'm glad you asked, because that is the topic of today's post!
There are several ways that every person, anywhere in the world can get involved. The most exciting part of Global Learn Day is that while there is a team that plans all year, the event really belongs to the global community.
This is an unprecedented event where participants can become presenters and everyone is welcome to join our team (and teach us a thing or two) for 24 glorious hours!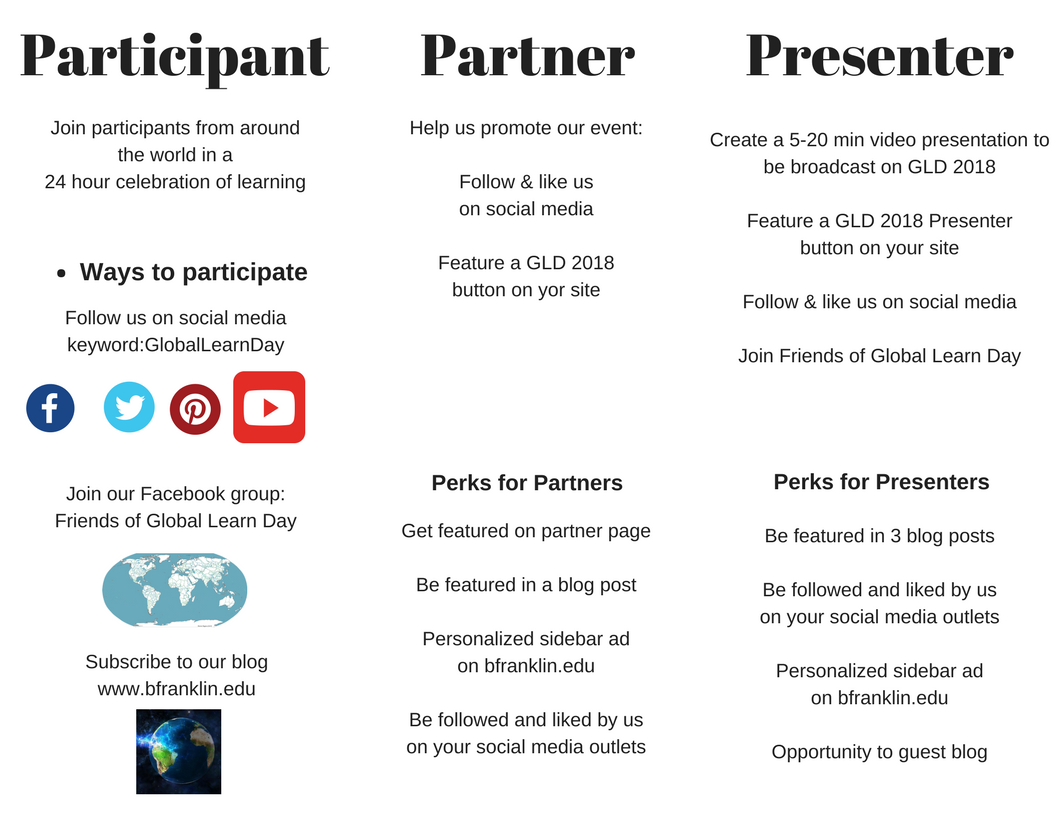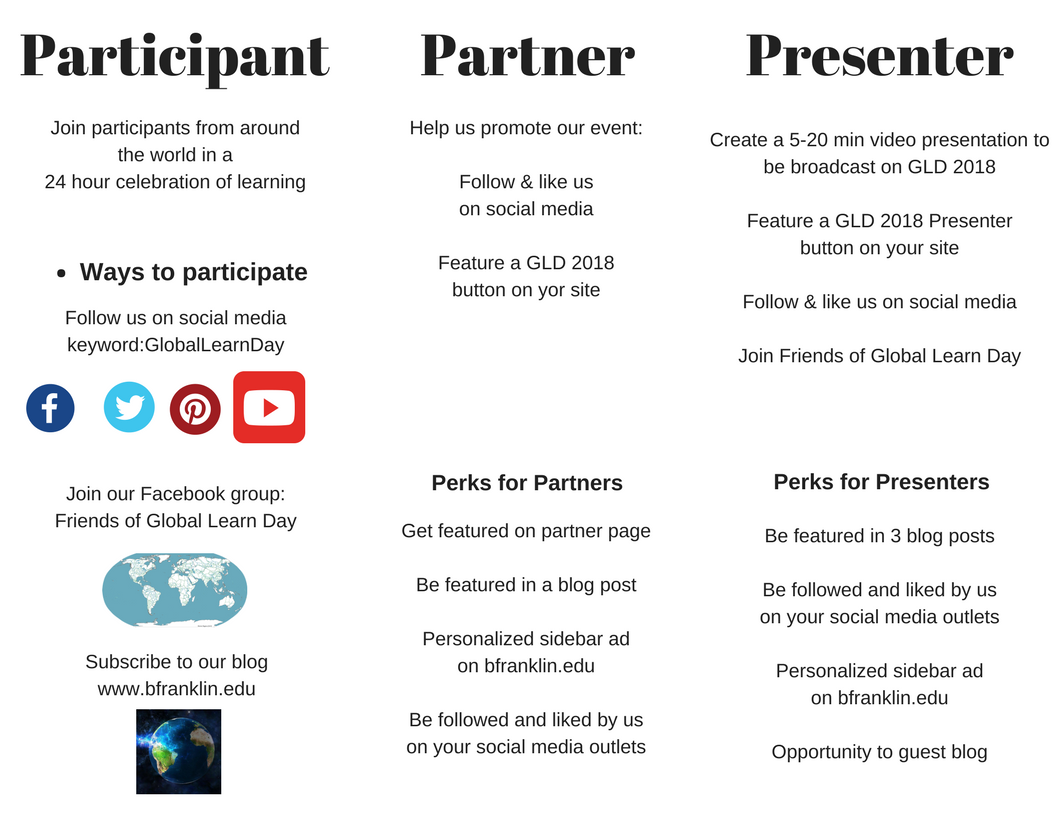 The 3 P's
That's our catchy code name for the levels of involvement open to all for Global Learn Day 2018.
Participate
Getting involved is as easy as showing up. Global Learn Day will be broadcast on various social media outlets for a 24 hour period. There will be something to experience in every hour from various points of interest around the globe.
Even though Global Learn Day only circumnavigates the globe once a year, our social media outlets are great opportunities to meet and learn from supporters of education around the world every day. It's like 364 mini Global Learn Days for our fans.
Partner
Our partners are special friends. They not only participate but help us spread the word about Global Learn Day to a wider audience. Their support is essential to building the best experience possible.
Partnering has it's benefits as well, and our eternal thanks for supporting this amazing project.
Present
So we have an audience, and special friends to partner with, the last element we need are presenters! We need to fill those time slots and teach the world. Have an expertise that you love to talk about? Know a special skill that you could share? Are you a part of a charity that helps open the doors to education access? The possibilities are endless.
We already have several presenters lined up from 3 continents, but there is still room for plenty more. Imagine have a presentation broadcast from every continent, how about every time zone?
In the coming months, we will be sharing other opportunities and options for celebrating this voyage of discovery with us. Please visit our Join the Voyage page to sign up and get involved!
Together we are Uniting the World through Education!
What will you be doing this Global Learn Day?
Please follow and like us: