The old saying that "curiosity killed the cat" has been used as a cautionary tale for generations. The take away being, go with the flow and follow the rules if you want to survive. In an age that prizes digital data and measurable outcomes, curiosity seems to be an enigma relegated to mad scientists and those prone to daydreaming. However, curiosity is essential to true education.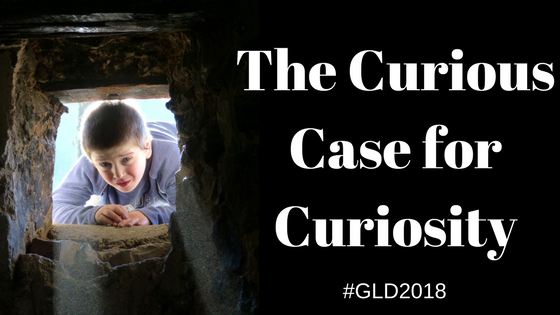 What makes an education true?
Is it the ranking of grades and scores, the completion of levels and requirements, or the meeting of standards and accomplishments? Actually none of the above are education. Each is a way to measure a finite amount of learning in a prescribed program, they are the framework for justifying the completion of a degree or attainment of an award–in a word, school. School may be where an education begins, but it is never where it ends.
The goal of a true education is not just to impart facts but to ignite the spark of learning that builds a habit of lifelong learning in the ever growing passion to know and understand more. This is why true education begins and ends with curiosity, because curiosity is infinite in nature.
What Does Curiosity in Action Look Like?
The Wright brothers are the picture of ingenuity and achievement.  When they finally made their successful flight, a friend remarked to Orville that he and his brother would go on to be shining examples of what can be achieved even without and special advantages. Orville reproofed his friend by responding, "to say we had no special advantages … the greatest thing in our favor was growing up in a family where there was always much encouragement to intellectual curiosity."
The encouragement of curiosity, especially in the realm of intellectual pursuits, must be the first aim of all education because curiosity not only prepares the brain for learning, but makes all subsequent learning more enjoyable. Enjoyable learning leads to a lifelong love of learning something new which is not only good for the brain but essential to a successful career, especially in the 21st Century.
How Do We Encourage Curiosity in Education
The encouragement of curiosity must always be accomplished apart from assessment. This is more difficult in our current educational system, but not impossible. Giving students, and ourselves, freedom to be bored and also to potentially fail opens to door to a curiosity driven endeavor.
Here are some practical ways that curiosity can be encouraged in the classroom, homeschool, or personal learning environment:
Allot unstructured time with no expectation of what gets completed
Create a makers space with a wide array of materials and no instructions
Allow the pursuit of personal interests
Practice self-directed education
Use open ended projects
Try something new, turn a routine on it's head
Explore the world of cultures, foods, traditions, and societies
Encourage questions to be asked
Question the answers
Are you a curious learner? How do you encourage curiosity in your home or classroom?
*Please join the discussion in our Friends of Global Learn Day Facebook Group!
Please follow and like us: