Mathematics and the Arts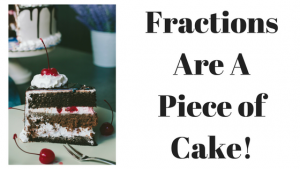 Hands up for Hands-on
Education circles have made great strides in creating hands-on learning experiences for kids.  STEM challenges, math manipulatives, and makers stations are just some ways our schools have transformed to embrace different learning styles. At the same time, though, the practical and fine arts have lost their footing in priority, sometimes being cut all together.
However, these labor intensive fields are the true core to hands-on learning.  Science, mathematics, problem solving, and engineering are all practiced through the traditional arts courses.  The key really is to incorporate the disciplines.  A true liberal arts education has the benefit of covering every discipline so that connection can be made and all parts of the brain exercised.
How Many Cooks in the Kitchen?
Do you know how to cook or bake?  How did you learn? Cooking is a science and an art.  It incorporates the principles of STEM while lending itself to creative exploration.  A life skill, cooking also teaches self confidence and independence. Let's look at three reasons why cooking may be the perfect addition to your STEM project repertoire.
Struggling with Fractions? Bake a Cake!
Fractions are one of those "Why do we have to learn this?" topics for many children. It can be hard to grasp that the bigger the bottom number the small the fraction.  However, knowledge of fraction is essential to baking. Not only that, but using measuring spoons and cups give a hands-on, visual lesson in what each fraction actually means.
Once your students have mastered reading the fractions and choosing the correct tool to measure them, up the anty.  What if you double the recipe? How about cut in half?  What if you convert all the measurements into 16ths?  A simple cake recipe becomes a lesson in multiplication, division, addition, and subtraction of fractions without the endless stacks of worksheets.  Best yet, at the end of the lesson, there is sweet victory to share if the calculations are correct. Now that is motivation to learn!
Order Operations Pizzas
Can you follow a recipe? Doing things in the correct order and quantities is essential for recipes to work.  The first time I made chocolate chip cookies, I just dumped all the ingredients in the mixer and baked. What came out of the oven tasted good, but was nothing like cookies. Order and procedure are important.
If you are trying to teach order of operations and getting moans and groans that it shouldn't matter, make a pizza together as a class.  First give the students ingredients and measurements but no written recipe and ask them to make pizza dough. This can be done in small groups.  A recipe can easily be cut down to not waste so many ingredients and reduce the risk of huge messes from flour.
After their "dough" has been created ask them what they think about how well it would make a pizza.  Segue to reason to follow order.  Demonstrate how the same ingredients when combined in the correct order and procedure create a perfect crust.
Once the dough is ready; stretch, top, and bake. Serve up some lunch with a side of lessons.
Master Chef and the Secret Ingredient
As much as baking is a science, cooking is a scientific art.  While there are certain procedures and rules to follow, there is also more room for creativity.  Have you ever held a cook off?  What would students do if they were given 5 secret ingredients and had to make snack?
Cooking experiments are part hypothesis and part ingenious creativity. Have an easy recipe to make in class–what if one of the ingredients is missing and five other choices are in their place?  There's garlic powder, all spice, black pepper, paprika, and sage on the shelf, what to do?  If you are making banana bread, all spice is the best option, but for chili it may be paprika.
How will they choose which one to pick.  Why does that one fit what is being made?  Hypothesis, experimentation, conclusion! Creatively solving problems in cooking can lead to better building of bridges later.  Life skills and STEM go hand in hand.
What kind of lesson can you cook up today?
Please follow and like us: