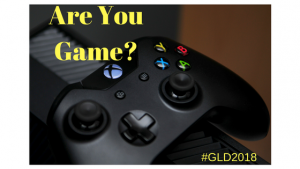 Gamification is the latest trend in education but what exactly is it?
Gamification involves bringing game elements to ordinary or already established practices.  The use of gaming technology to teach attracts many students who are more enticed by video games than textbooks.  Games can be used for teaching, studying, practice, and assessment.
Gamification creates scenarios of challenge and reward that shape behavior and expand skills.  These techniques have become common place in marketing, self-improvement, even politics. With schools attempting to engage a generation born into the digital world, these techniques provide an opportunity to draw in those children that are struggling or otherwise not interested.
Why Gamify School?
As stated above, gamifying appeals to many students.  It creates a level playing field, also, since students are working to their abilities and progress at their own pace.  Working independently helps remove stigma and encourage students to keep going to earn more rewards.
The elements of any game, digital, card, or board, that make you want to keep playing even when you don't win is the key to how and gamifying works. Reaching those who would otherwise be disengaged is the main goal.
To Game or Not to Game?
How Do I Gamify My Classroom?
You may be sold on the idea but where to start.  The idea of creating levels, rewards, interactive interfaces, and score keeping software can be overwhelming.  Thankfully, there are many resources online.
Gamification does not just involve using games or technology within the classroom.  The overriding principle is to entice students to learn by using gaming concepts such as rewards, points, do-overs, the opportunity to fail and start over, interaction, choice, instant results, and expanding capabilities.
There are services online who can create a gamified class for you. There are also numerous tutorials and youtube videos to help you along the way. The greatest advice to doing this is plan ahead of time and don't be afraid to just try it!
Gaming in School
Playing educational games is not something new to education.  It has existed for many years, gamification take it to a new level by making the entire class part of a gaming system.
Gamification can be very expensive and requires a large investment of time and effort on the part of the teacher. Both of these may make it impractical for some schools.  However, applying some of the gaming principles outside of the digital design can still help to engage those students in need of additional motivation.
Motivating students to keep learning and want to do better is the first step in becoming a lifelong learner.  Gamification could be the tool to achieve this in your classroom.  For more information about gamifying your class, please visit our Pinterest board Technology in Education.
Please follow and like us: