We are getting really excited about Global Learn Day 2018. Presenters and partners are joining our voyage and over the next few months we will be introducing them to you. If you would like to be more involved with our journey of discovery, you can sign up here!
It is a great pleasure to introduce our first presenter to you. Katie Corbett is a Certified Health and Wellness Coach and Certified Health Education Specialist with a Masters Degree in Community Health Education who lives in eastern Pennsylvania with her family.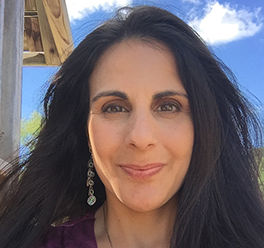 Katie and her husband, Chris, are busy raising and homeschooling seven children, but she still makes time in her day for delicious food, exercise, and a healthy lifestyle.
As part of her journey to finding better health, Katie returned to school to learn more about nutrition and wellness. She discovered ways to live a healthy lifestyle without being on a restrictive diet and wanted to help others do the same. Her company, Health, Wellness, and Chocolate is changing the lives of women struggling to meet their health goals.
The blog Health, Wellness, and Chocolate is a treasure trove for anyone seeking to learn how to stop dieting but gain control of their weight. From guides on how to survive the holidays in a healthy way to how to fit in exercise even with a packed schedule and little kids; this blog has something for everyone.
In addition to the blog, Katie can be found on Pinterest where she curates pins on easy workouts (like turning laundry day into a work out) and delicious recipes.
Speaking of delicious recipes, Katie recently released her first e-book Stop Dieting and Have Peace with Food that has an absolutely delicious looking front cover.
Katie brings a wealth of knowledge and a warm, teaching spirit to Global Learn Day and we are so happy to have her on board. She will be guest blogging in the coming months so please keep an eye out for that. Katie will also be one of the "ports of call" for Global Learn Day 2018 on October 6-7.
Welcome, Katie!
Would you like to join our crew? We would love to have you along!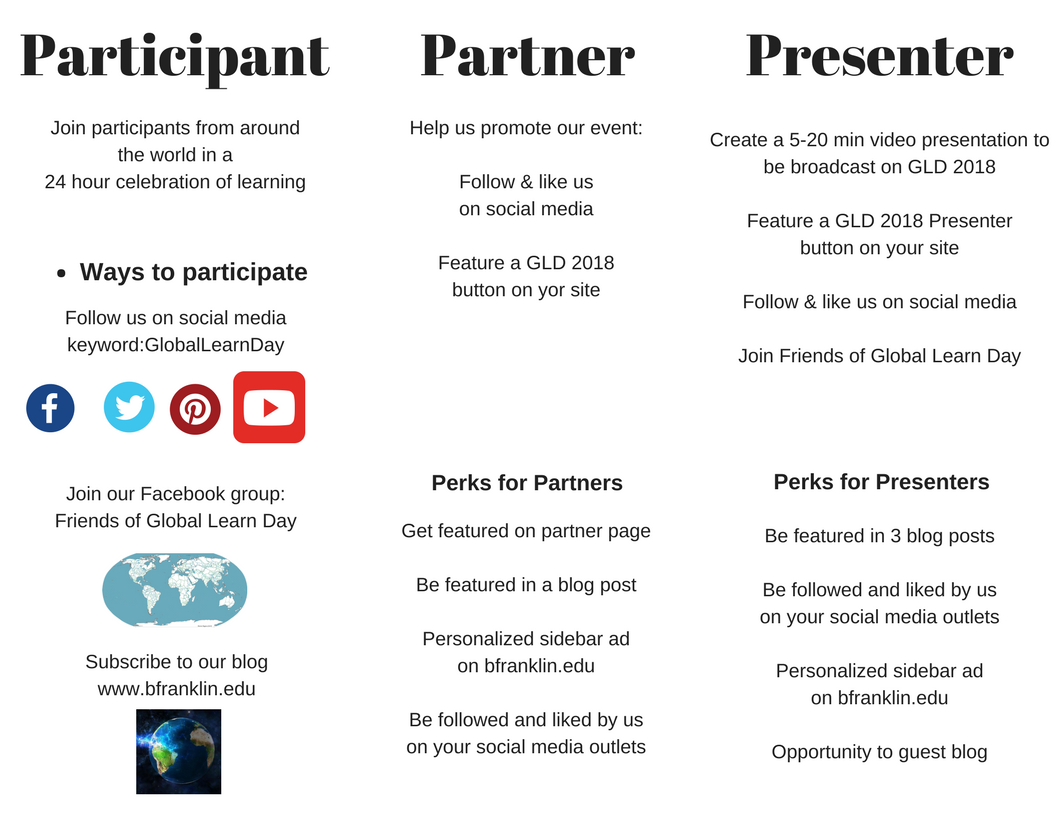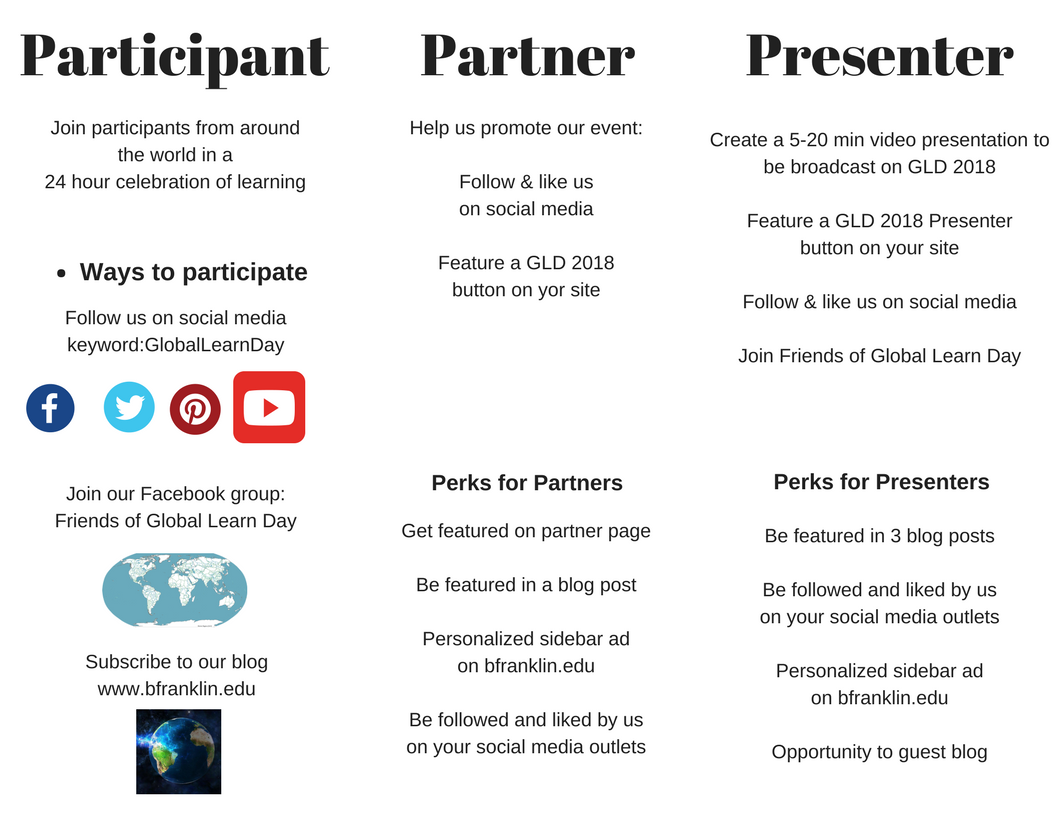 Please follow and like us: