Education matters.  It changes lives and ultimately changes the world.  Global Learn Day is committed to promoting education and inspiring learning. However, we often only think of education as book learning, focusing on the core school subjects.  This however is a narrow view of how we must educate our child and ourselves.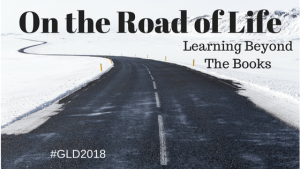 Life Skills Matter, Too
Life skills are essential to every human being.  They are the learning that is often passed on through families and tradition.  These hands on lessons are so very important and no less worthy of time than quantum physics.
STEM lessons may be what creates the next big invention, but life skill learning is what keeping the world going.
What Are Life Skills?
Life skills are those abilities that are needed to live a productive life. They are often not quantitative achievements and so are often overlooked in the modern push for rank and reward. However, mastery of life skills will not only make living in the world as an independent adult possible but will also enhance your employability, despite not being featured on your transcript.
Some examples of life skills are:
cooking
basic repairs
personal care
planning
public speaking
time management
stress management
self awareness
note taking
problem solving
ingenuity
conflict resolution
negotiation
nutrition and meal preparation
budgeting
bookkeeping
house keeping
gardening
These are just a sampling of knowledge that enhances your life and gives you an edge in the work force.  While some of these may seem obsolete in the digital age, being self-sufficient leads to a better understanding of the world around you and the ability to navigate pitfalls more easily. In addition, working with your hands lends itself to innovation by fueling creativity.
The Mother of All Invention
We have all heard the phrase that "Necessity is the mother of all invention." This is mostly true and need most definitely inspires new answers to problems. However, another, often ignored, skill goes hand in hand with invention. It is making do.
In the progressive and prosperous western culture, this skill is rapidly being lost.  The illusion of unlimited resources leads many to consume continually instead of conserve.
Making do involves using what you have to get what you need.  It is a side effect of becoming self reliant.  Life skills lend themselves to creating individuals who are more resilient and capable to care for themselves. As One Planet, One People, these skills are not only a boon to our own future, but a gift to the world around us. Consuming less and understanding more aids the life of everyone around the world.
Another R to Learn
With the race to become the best in STEM and technology, we must not forget the less flashy learning that is essential to our survival as a civilization and a global community. Self-Reliance and self-sufficiency skills need to be taught along with the 3 R's and STEM to create whole, productive, adults for the future–a future of peace and prosperity for all.
Families, schools, and communities must to find ways to pass on these abilities to build creative and competent citizens of tomorrow.
How can you pass on life skill wisdom?
Please follow and like us: