The season of gift giving is upon us. So much excitement and planning. Everyone is looking forward to time with family and friends, as well as surprise treats.  Do you have a list of gifts to get?  Are you on your list? That's right, you!  Give yourself a gift that lasts forever–an education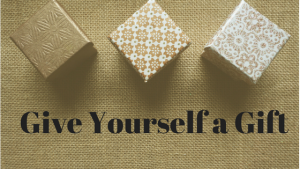 No matter how much or how little education you have received to this point, there is always more to learn. Every bit of education is a personal treasure that pays dividends throughout your life.
B.B. King once said, "The beautiful thing about learning is no one can take it away from you." Other gifts can be used up, broken, lost, or stolen, but knowledge is yours always.
Finding Education Gifts:
There are plenty of gift guides out on the Internet, even ones touting the virtues of educational toys, however this list is different because it is not just for children, it is for everyone.
Education can be expensive, as we all know, but it doesn't have to be. With the advent of the World Wide Web, affordable and no-cost learning opportunities expand every day.
Here is a list of some online resources where you can self-educate:
The internet is so vast, the possibilities to learn are almost limitless. Learning something new not only adds some sugar and spice to your life but helps keep your brain healthy and your skills sharp. So while you are out in the hustle and bustle of the season, checking your list twice, remember to give yourself this year, too.
Please follow and like us: